Avail Maintenance Services from Air Conditioning Specialist in Sydney
Though a broken down air conditioner unit can be repaired or replaced, you must try to avoid the incidences of breakdowns by availing scheduled maintenance services from the reputable contractors. We offer exemplary scheduled maintenance services for aircon systems to the domestic, commercial and industrial customers throughout Sydney.
We handle the maintenance programs for simple and complex air conditioning systems installed in a variety of premises. Our certified technicians service both split system air conditioning and ducted reverse cycle air conditioning systems in Schofields and other South Western Suburbs of Sydney.
How is Regular Maintenance of Air Conditioning Units beneficial? 
The mechanical problems and faulty parts get detected early.
The performance, comfort, and energy efficiency get maximized.
The possibilities of breakdowns get decreased significantly.
The life of the air conditioning system gets extended.
You can avoid repair emergencies and unexpected costs by getting your air conditioner serviced at regular intervals. You can fully count on us as we perform our job remarkably and provide warranty on our workmanship. 
How we Tune-Up the Aircon Systems? 
We check the condenser drain for clogs.
We remove mould & bacteria from the condenser coils.
We clean or replace the air filter.
We inspect the motor and blades of the fan.
We check the refrigerant levels and signs of leakage.
We lubricate all moving parts.
We check/tighten the electrical connections.
We check the system controls and thermostat settings.
If we feel the need for aircon repairs while servicing your air conditioner, we will perform the same, but only after receiving your approval.
We keep track of the latest air conditioning technologies to accommodate your needs. We ensure that your air conditioning system runs smoothly and safely.
Want to check if your air conditioner is functioning in an efficient and energy saving way? Don't hesitate to call us at 0433 104 403and get a free estimate.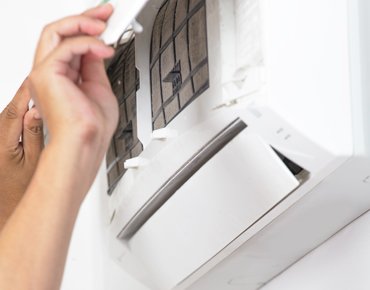 Quality heating
& air conditioning solutions