Excellent Aircon Repairs in Sydney
Even the most expensive air conditioners manufactured by the trusted companies can break down due to the mechanical issues and leave your home or workplace uncomfortable. We offer excellent service for aircon repairs in the events of breakdowns and emergencies.
The breakdown of an air conditioning system does not occur at the time favourable to you, and so, the situation often becomes more stressful. But as the air conditioning specialist in Schofields and overall Sydney, we take the stress out of the repair process by acting immediately and providing fast and cost-effective solutions. Our technicians are extensively trained in repairing various types of air conditioning systems to correct minor and major defects.
How we repair Air Conditioning Systems?
We conduct a thorough inspection and a safety check of all the components of the unit and inform you about the issues which led to the breakdown.
We make the necessary repairs, and if some damaged components need to be replaced, we will use only the premium quality products.
Split System Air Conditioning & Ducted Reverse Cycle Air Conditioning Repairs
An air conditioner is essential to keep the Australian homes and offices cool and comfortable during the summer months. If your aircon system starts to function improperly or stops functioning at all, your life gets disrupted, and so, you should call the repair contractor without any delay.
We will get your air conditioner back up and running swiftly with the minimum of fuss. We have a standard response time policy and offer same day service in maximum scenarios. We inform the customers about the exact time for the arrival of our technicians as we know that you cannot leave everything aside to wait for us.
Emergency Service for Air Conditioning in Sydney
We provide emergency repair services for aircon systems used in domestic, commercial and industrial spaces as we realize that no one likes living or working uncomfortably, and the situation can get worse if you are expecting some guests or potential clients to visit your premises.
Moreover, lack of cooling and increase in humidity can lead to the growth of the mould in your building. Therefore, we ensure that you live and work in a healthy environment and stay cool even during the hottest months.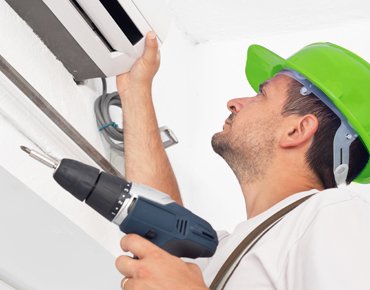 Quality heating
& air conditioning solutions