Fantastic Service for Industrial Air Conditioning Repair & Service
All industrial facilities have specific air conditioning requirements depending upon the type of the industry, location of the premises, and the number of occupants. We understand the heating and cooling requirements in the various types of industrial settings.
Our technicians are licensed to perform installation, repairs and maintenance of split system air conditioning and ducted reverse cycle air conditioning units for industrial applications. We work closely with the customers to offer end-to-end solutions and customized services. We prepare a plan for the regular maintenance to increase the lifespan of the aircon systems.
We have clients from different industries, including, medical, storage, warehousing, transportation, metal processing, cosmetics, food processing, packaging and many more. Our staff makes sure that the aircon system of your industrial facility delivers exceptional operational efficiency. We don't resort to quick fixes or shortcuts while carrying out air conditioning installation to avoid endangering your safety.
Why are we known as the Industrial Air Conditioning Specialist in Sydney?
We find the air conditioning system that suits your needs and source it for you.
We carry out installation, replacement and repairs in adherence to the WHS regulations.
We clean up the site after the completion of the job to avoid wasting your time.
We provide guidance from the initial consultation to the completion of the project.
The solutions for the Industrial air conditioning in the spaces often turn out to be complex, but we can handle every challenge easily. Whether it's industrial air conditioning repair or industrial air conditioning service in Schofields, Castle hill, Kellyville, North West Sydney, Marsden Park. Our technicians can fulfill your needs by sticking to your time and budget limits.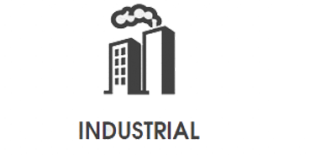 Quality heating
& air conditioning solutions