Professional In Domestic Air Conditioning Repair & Service
Every home is unique and so are the heating and cooling needs of the family residing in the home, and therefore, we deliver solutions tailored to the specific needs of the domestic customers in Schofields and other suburbs in south western Sydney.
We work professionally to exceed your expectations for the selection, installation and maintenance of air conditioning systems in your house. We can provide service for all types of domestic spaces, including single storey homes, multi-storey homes, apartment units, studio apartments, luxury homes, granny flats and retirement homes.
Whether it's a new build or an old house, we can install the aircon unit that provides cool air and superior comfort to the occupants. Our enthusiastic team assesses your requirements and pay attention to the important factors, such as number, size and position of rooms, number of family members and the interiors for choosing the right size and type of air conditioning system for your home.
Split System Air Conditioning in Sydney
Comprising of 2 units – An indoor wall mounted unit and an outdoor unit, split air conditioner is the first choice in many residential or domestic applications, due to the simplicity of design and usage and the ease of installation. Adjusting the settings according to the desired temperature in each room is a major benefit of split air conditioning systems.
We install single-split, multi-split, mini split, and reverse cycle split air conditioners in homes. If you want inverter split system air conditioner or multi zone mini split air conditioner, speak to us for genuine advice and accurate installation.
Ducted Reverse Cycle Air Conditioning in Sydney
Also known as central air conditioner, a ducted air conditioner is the best option in large domestic spaces, where multiple rooms and common areas need to be cooled simultaneously. Passing the air from a single source, i.e., outdoor unit to the several areas through multiple outlets, ducted aircon helps to keep the temperature uniform across the house.
Having an unobtrusive design, ducted air conditioner suits the homes, where looks matter the most to the occupants as well as visitors. We install ducted air conditioning and ducted reverse cycle air conditioning systems at great prices.
Air Conditioning Installation & Aircon Repairs for Domestic Applications
Along with installation, we also provide repairs and maintenance services, as we have the knowledge on a wide range of air conditioning systems.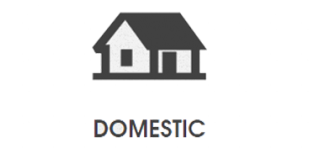 Quality heating
& air conditioning solutions